The Death Of The Chevron & 5 Other Home Trends
Judging by how often these images, and ones like them, are flooding our Pinterest feeds - we're going to go ahead and call these the 6 home trends hitting homes near you by fall 2015! From paint trends to predicting the imminent death of the chevron, these "In" and "Out" predictions are very specific....And very controversial!
You can see below there is one that we just DO NOT agree with. What do you think? Will be you be an early adapter of these latest home design trends?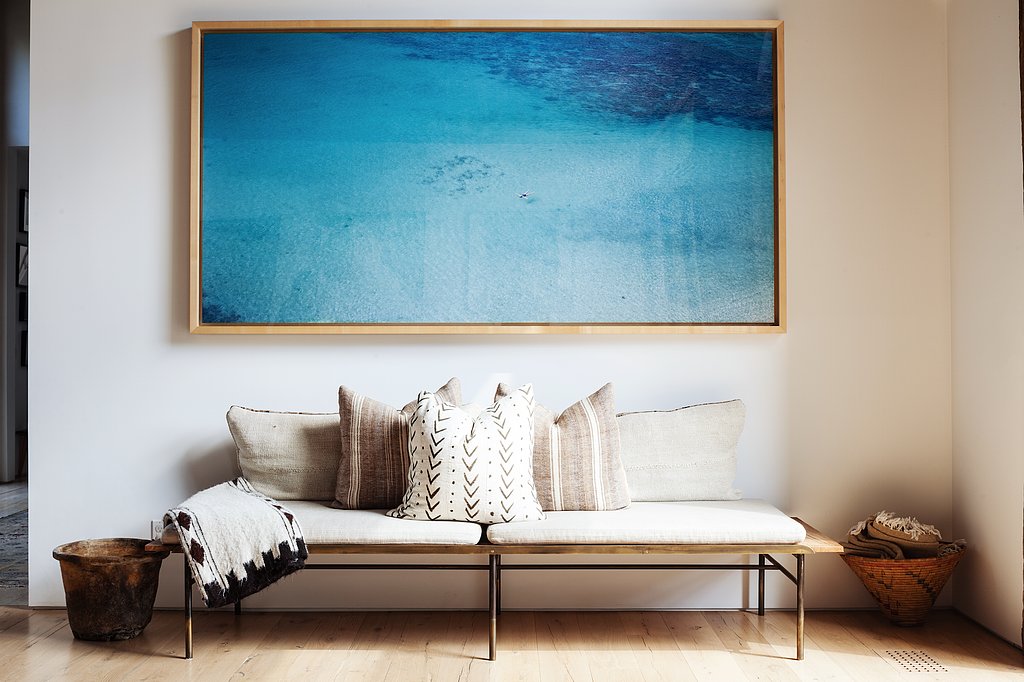 Just as we were starting to perfect the Tetris-like picture placement of gallery walls, oversize art has become the wall statement du jour. Supersized paintings, blowup photographs, and gargantuan art of every sort are dominating huge swaths of walls to stunning effect.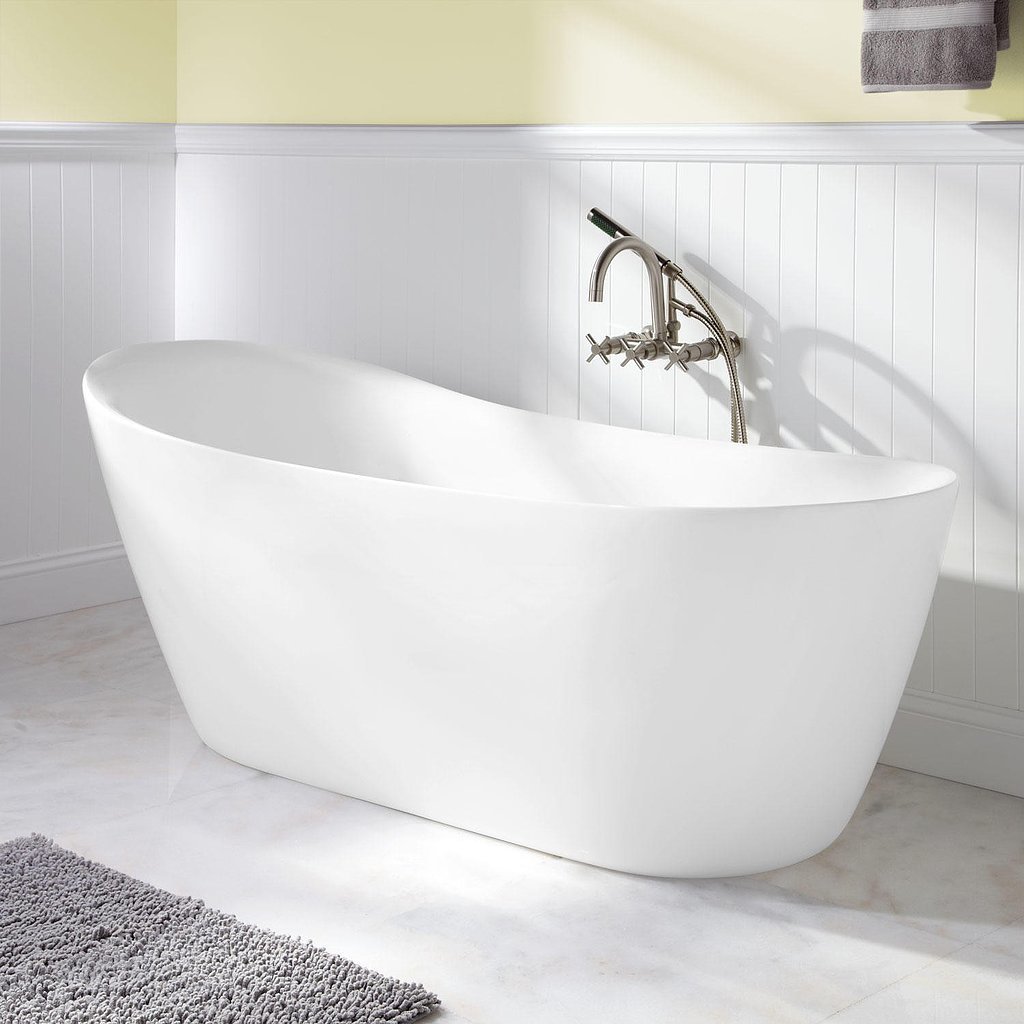 In: Sleek Modern Tubs
Out: Vintage Claw-Foot Tubs
The freestanding tub still reigns supreme, but the romantic claw-foot look is being usurped by clean, single-slab models.
Source:
Signature Hardware
In: Open Kitchen Shelving
Good news for those needing extra kitchen storage: open kitchen shelving is now a fashionable (and affordable) way to stash your dishes.
**AK Is Calling A Quick Death On This One
: Cabinets Are Not Out, They Can Never Be "Out"! While Open Shelving Has It's Place, And May Be A Trendy Look Now... We NEED Cabinets To Store Our Not So Pretty Stuff, And Keep Our Kitchens From Feel Crazy Cluttered!
**
Source HouseBeautiful Pin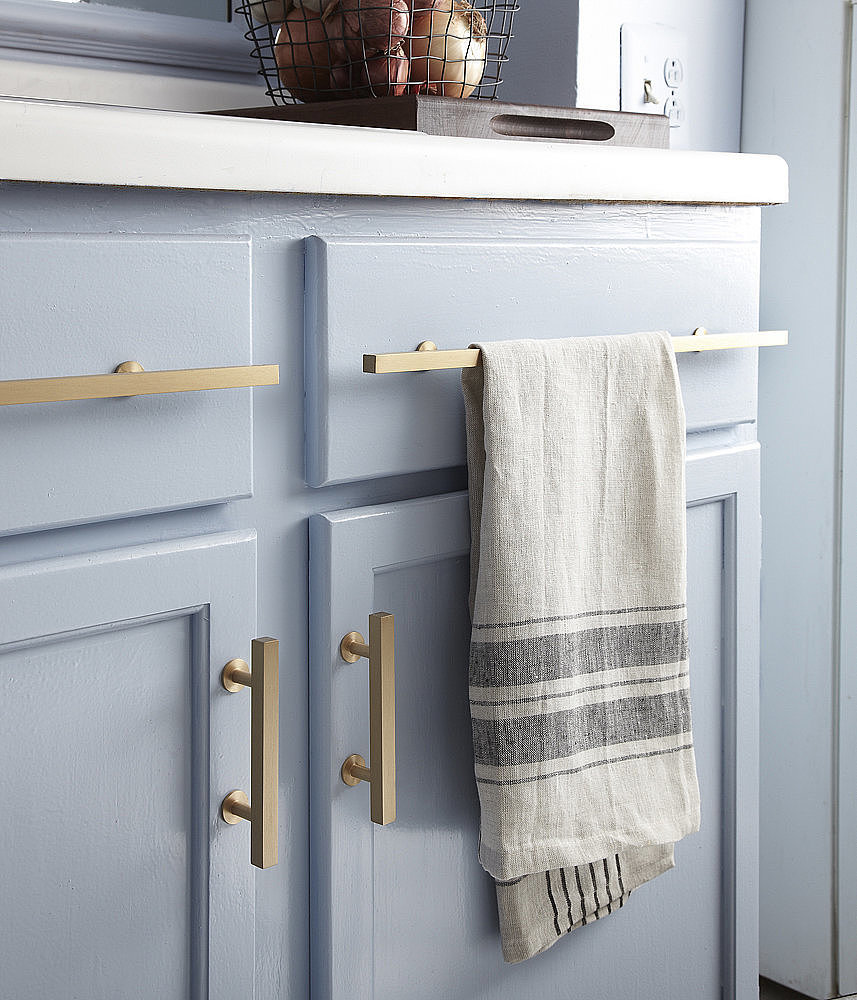 In: Matte Brass Hardware
Out: Polished Brass Hardware
This It material is starting to look more contemporary in kitchens and bathrooms in brushed and antique finishes.
Source:
Lesley Unruh via One Kings Lane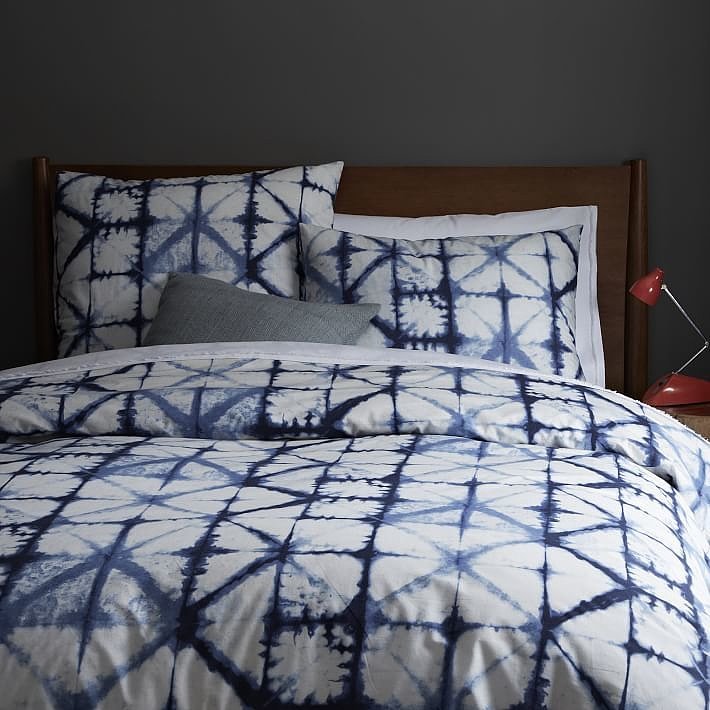 In: Shibori
Out: Chevron
Just as you were starting to OD on chevron stripes, artistic shibori prints entered the picture. The popularity of this tie-dye-esque look is growing rapidly, jumping from pillows and bedspreads to curtains and rugs.
Source:
West Elm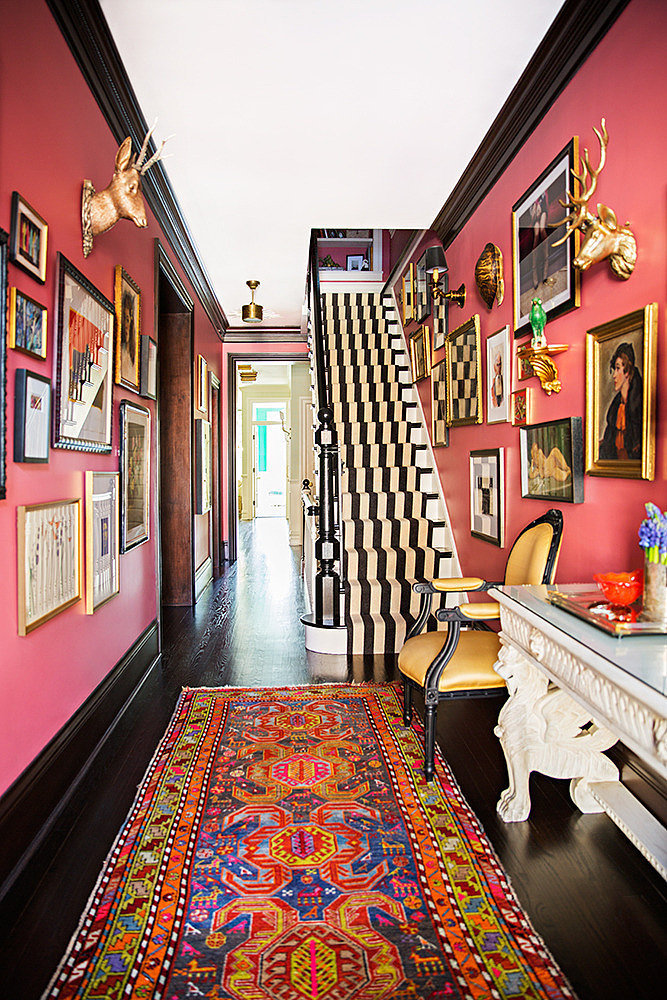 In: Accent Trim
Out: Accent Walls
The accent wall feels passé next to its trendy cousin, accent trim. Paint that white crown molding glossy black or whatever statement-making hue suits your fancy.
Source:
Brittany Ambridge for Domino