Pet Projects
We've written about how many of our clients love their pets, and how we've customized kitchens and other spaces for these furry residents. (Kitchen Design: Gone To The Dogs) But what other pet projects are trending outside of the kitchen? We wanted to know!
Dog taking up too much room in the bed? No space for a dog bed in the living room? Check out this modified end table; home design gone to the dogs!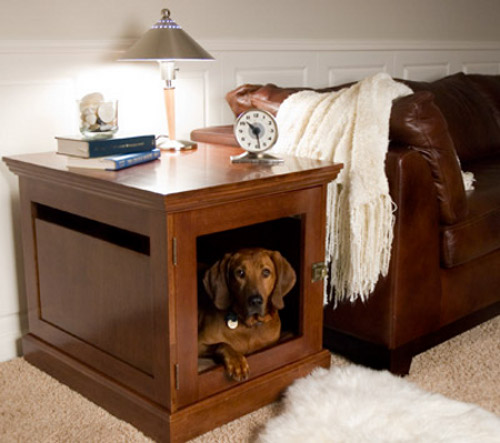 TheHydrantBlog.com
REALLY love your cats? These homeowners love their cats so much they customized their house especially for their furry friends. Japanese home builders Asahi Kasei designed and built the Plus-Nyan House with special features that cater to the needs of cats and their owners, including cat walks and tunnels, climbing steps, and sleeping nooks. All materials in the home resist scratching and are easy to clean, and the house encourages cat/human interactions throughout, even in the bathroom, which has a special alcove for a kitty litter box next to the toilet.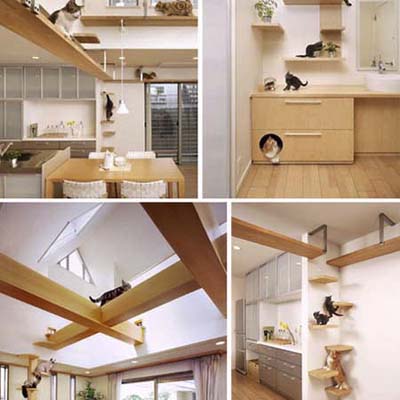 Just Practical!
This mudroom has a dog door to the yard and a doggie shower!
A little crazy about your pooch? Got some unused space under your stairs? How about an indoors dog house? Send him to his room in style!
If you've got a boring backyard and two fiesty pups, consider an in-ground dog pool. One question though, why isn't this bone shaped?
Do your pups have to share a room? Custom furniture and matching wallpaper can make it bearable.
Beautiful kitchen customized for these pet lovers!