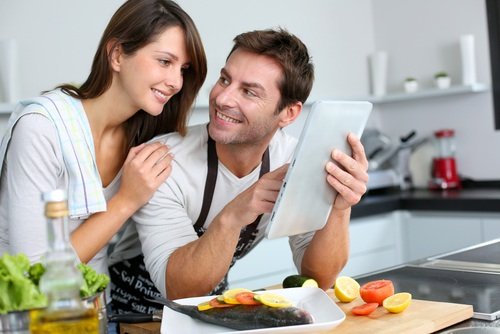 Forget the expensive dinner out this Valentine's Day. What you really want is some time together right? So stay home! Pour a glass of wine, cook a romantic meal in your gorgeous AK Kitchen and take your time enjoying each others company...wait, what? You don't have a gorgeous AK Kitchen? Well we can help you with that here: Kitchen Remodel but just not in time for this Valentine's Day.
...Ok, so back to the romance. To get cooking with your Valentine, add some special touches to the kitchen to set the mood for your evening. Here are some ideas we like:
Grab a bunch of tea-lights at the dollar store and design away!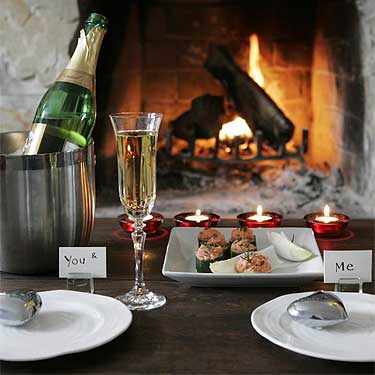 Create this set-up before your Valentine gets home...Surprise them by texting them a picture! Don't forget the "You" and "Me" signs!
Want the romance without the fire hazard? Grab a table lamp and some roses and you've got a brand new atmosphere!


Now, what to cook? You want maximum fun and romance and minimum effort, right? We can help! Try these recipes made with delectable ingredients touted for their aphrodisiac abilities!
Casanova, one of the world's most famous womanizers, is said to have indulged in 50 oysters daily—and that was just for breakfast! Rich in zinc, they can help boost testosterone levels and libido. But lest you think eating oysters only works for men, it benefits women, too.
Paired with Champagne grapes, whose sweet juice balances the sharpness of the vinegar in the mignonnette.
-Chocolate Glazed Chocolate Tart
Falling in love is good for the heart, and so is dark chocolate. Full of antioxidants, this sweet treat is healthy in small amounts.