Wacky Kitchen Products
We love these wacky kitchen products from
This Old House
! Which one do you think is the craziest?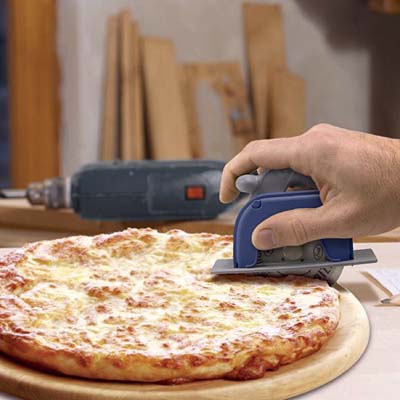 "Sure you could use a run-of-the-mill pizza cutter, but you could also hire someone to
custom cut your crown molding
, and really what's the fun in that? Get perfectly straight edges with the Pizza Boss 3000. This mini table saw has a stainless steel blade that is sure to cut through the deepest of deep-dish pizzas and sports a removable shield for easy clean-up. Show your pizza who's DIY boss."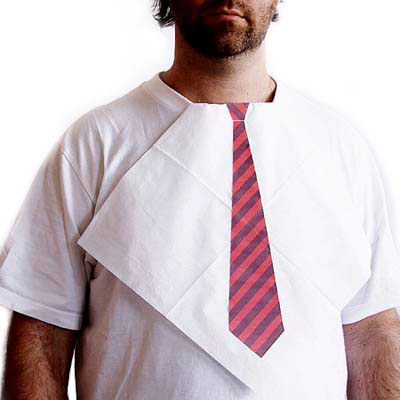 "Got a 5:30 black tie dinner you just have to go to? Take these sophisticated napkins along in your toolbox and voila, your flannel Carhartt work shirt is transformed into something even Brooks Brothers would be proud of. The perfect accessory for the discerning DIY-er."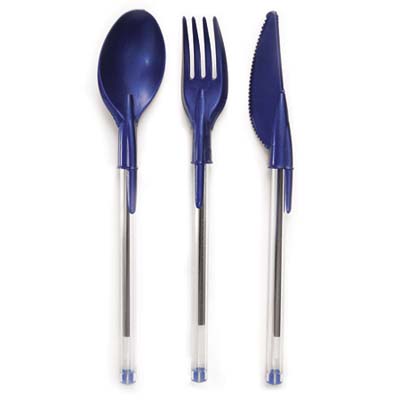 "Ever sat down to dinner only to obsess over whether you got the dimensions right on the deck to be installed out back tomorrow? Have no fear, dedicated DIYers. These utensils attach to a standard Bic pen, allowing you to work and eat at the same time. Throw on the Dress for Dinner napkins and you can eat in style right at the job site."